Please expect at least 60 minutes for collection and 90 minutes for deliveries on weekends and busy periods.
about us
A family run business passed through generations since 1988 Ruposhi is one of the first Indian establishments in Bath.
We are situated on the high street of Widcombe, a beautiful location that sits closely along the River Avon, a short walk away from the city centre.
We take pride in providing our esteemed customers with delicious and authentic tasting dishes heavily inspired by our Bangladeshi roots.
menu
Representing our culture through our recipes, we use fragrant spices that sit close to home and our hearts.
Ordering online is easy. Just select your items, enter your details and you can enjoy our quality food for easy collection!
Menu / Order Online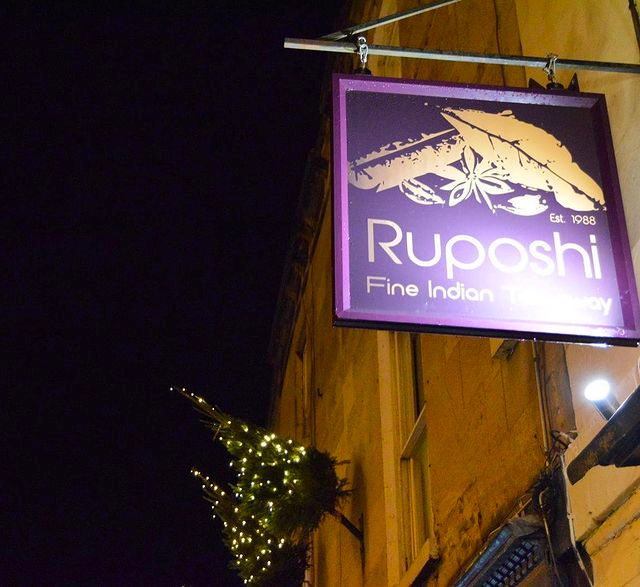 reviews
Lots of food, good quality, great service
Awesome every time , best takeaway in Bath x
Fantastic as always. I love the CTM with extra garlic and chilli as it gives chilli heads the kick they're looking for on on "hot dish". Personally I like a passanda with a good amount of fresh green chillis. It's sweet but boy does it give you that chilli kick! Not traditional or authentic, but BIR is in a class of its own. Ruposhi can do what you wish, which is why I think it's the best.